9 individuals, (in order above) Derek Schesnuk, Nick Iozzo, Dustyn Schesnuk, Lauren Schesnuk, Cody Andruchow, Edward Hrycun, Dom Maslowski, Gary Hrycun, Randy Mulak (not pictured) shaved their heads/mustaches in support of the event.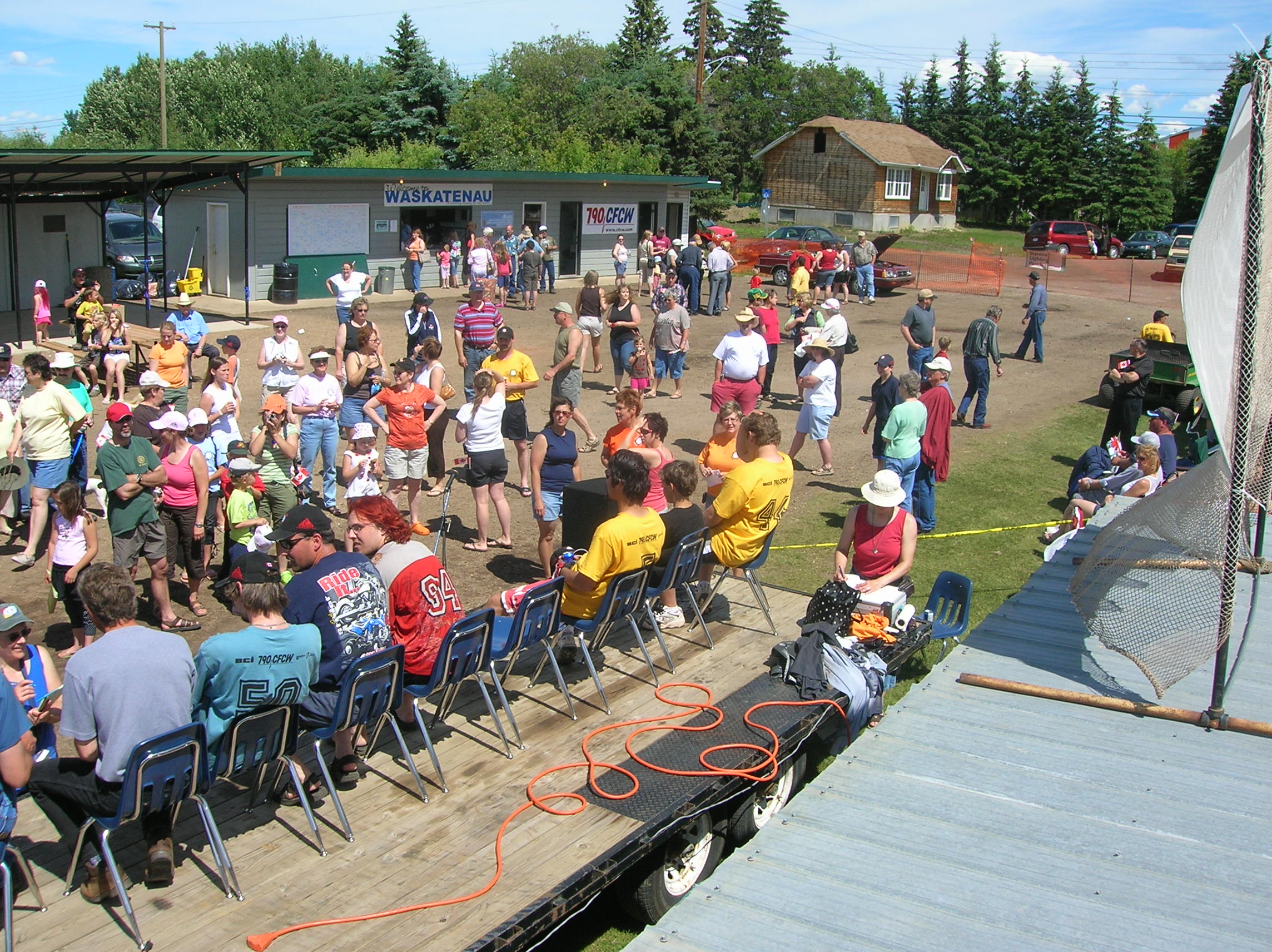 There all getting ready to get their beards and heads shaved!!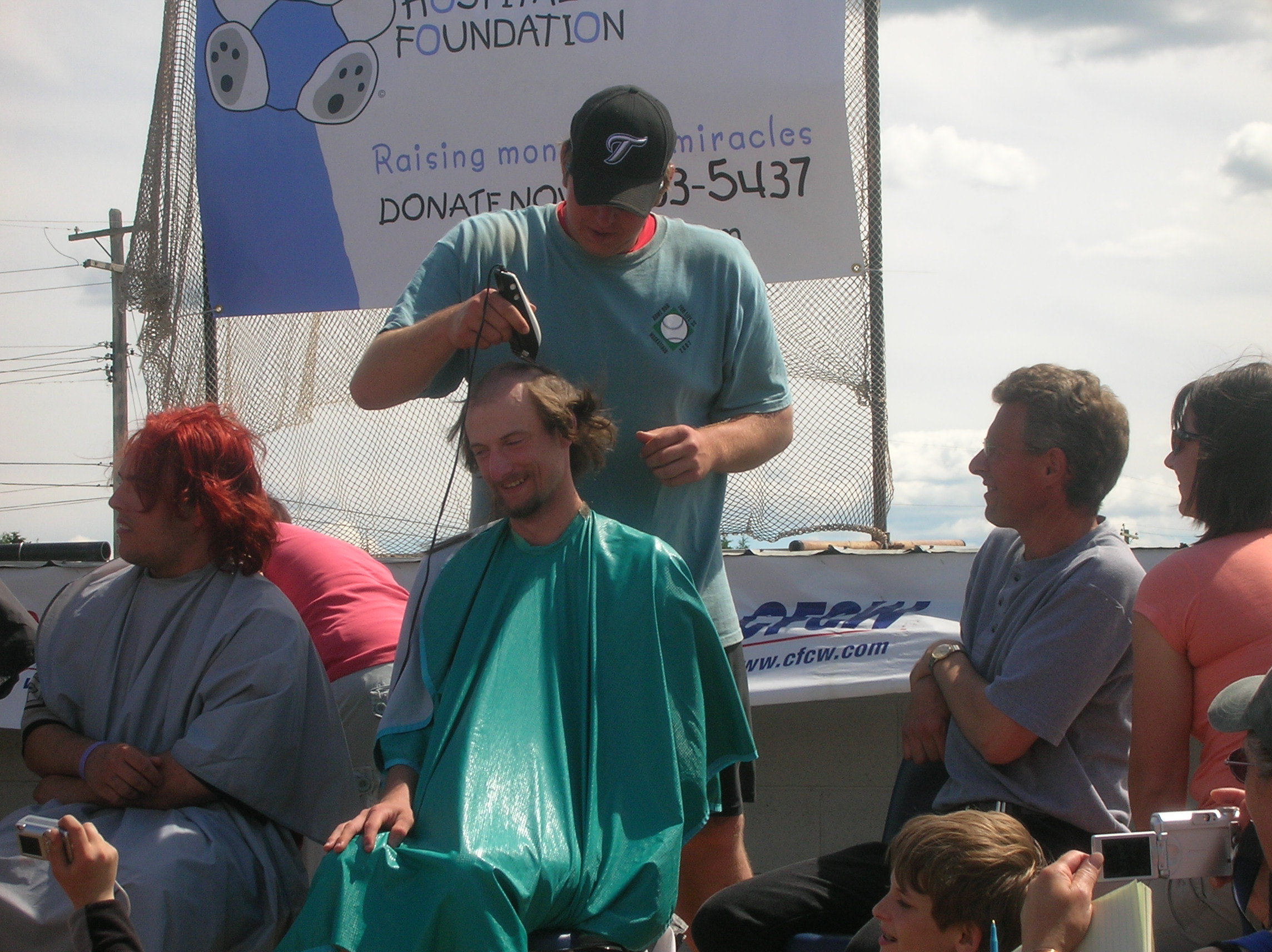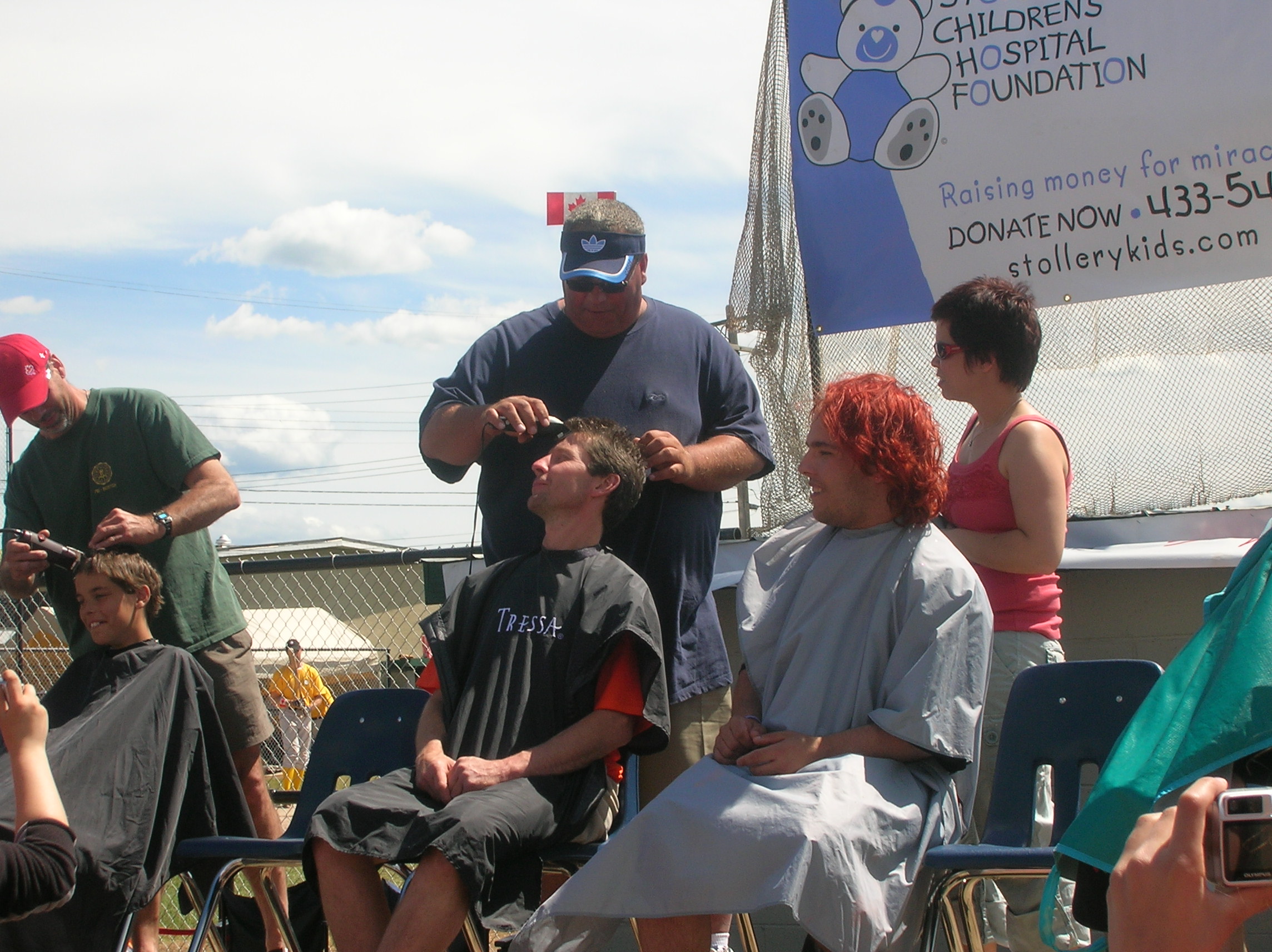 Darren starts shaving Lauren's head!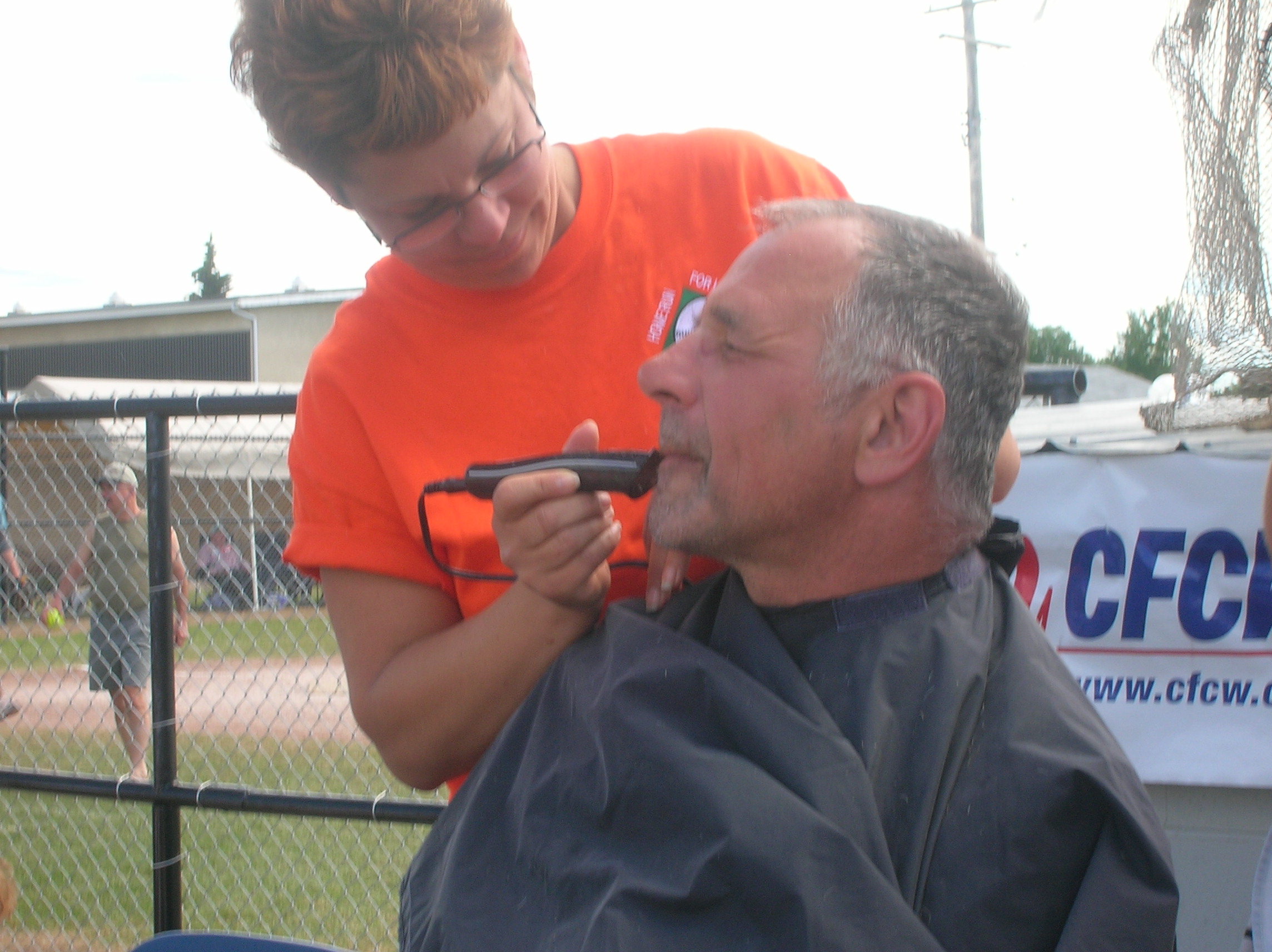 Cathy shaves Randy's longtime mustache!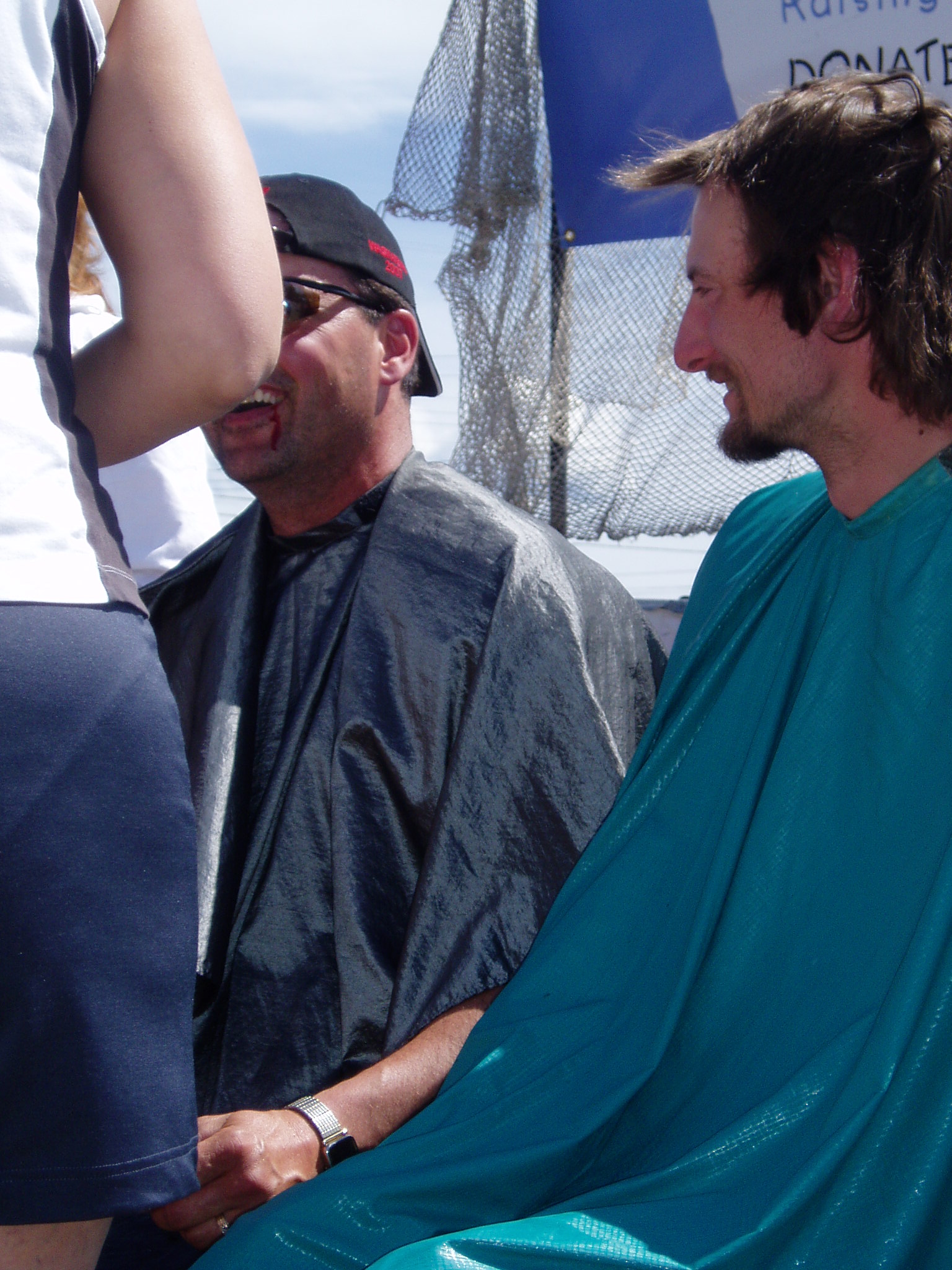 Becky got the mustache off, but got his lip to start bleeding!!